Institutionalizing the process
Issue
Institutionalization is usually the last step in a training process. While the transmissive approach positions the contribution of knowledge as the central or even unique process of the pedagogical approach, the constructivist approach in which we are involved, situates it as the outcome of an experiential approach (through a
situation-problem
, a debate).
Institutionalization aims for the educator to recognize the learning achieved and assign it a new status of knowledge. In other words, the teacher highlights the key concepts involved that meet the teaching objectives. It also helps reassure the student that he or she has learned, and that his or her learning is recognized as such.
However, it is a question of remaining impartial. When treating a socially sensitive issue, institutionalization must be free of any form of proselytism. It may aim to provide an overview of the points of view and ethics expressed in order to allow the learner to take a step back on what was played out in the group. The student may be asked to reposition himself or herself on the controversy map related to animal welfare. Has their position changed, or not, and in what way? It may also involve identifying the ways of communication methods used by students during for instance a debate, methods which facilitated or disturbed listening and respect. This institutionalization depends, of course, on the initial intentions of the educator.
Objectives
For the educator: assign the status of knowledge involved in a
situation-problem
.
For the learner: be assured of the knowledge involved in the
situation-problem
.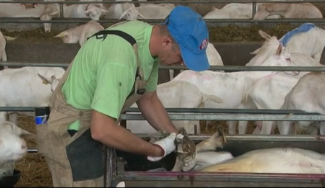 Pitfalls
The educator knows the objective sought after, the knowledge to be adressed. But situation-problems or debates in which the students have been involved also enable learning that the teacher hasn't considered. If the learning that the student considers important is not taken into consideration by the educator, the student won't necessarily be interested in what the teacher considers important. Institutionalization is therefore the result of a compromise between the learning expected and the learning achieved by the student.
Institutionalization is part of a posture of impartiality. It would be both unethical and ineffective to take sides for or against a particular practice, technology, etc. On the contrary, it is a matter of highlighting the issues at stake in terms of animal welfare, and for the breeder, with regards to the context in which they find themselves.
Examples
The
map of controversies
can be adapted and presented to highlight the diversity of ethical and scientific views on animal welfare.
The projective scenarios and representations on animal husbandry proposed by Elsa Delanoué offer a vision of possible scenarios for the future in terms of animal husbandry and current representations. (
http://idele.fr/no_cache/recherche/publication/idelesolr/recommends/relations-entre-elevage-et-societe-cinq-scenarios-prospectifs-a-lhorizon-2040.html).
After having asked students to create and discuss their own scenario of livestock farming in 2050, the scenarios suggested by Delanoué were presented as a range of possibilities, without, of course, favouring any one of them.
---