Ceci est une version archivée de
Team
à 2019-03-28 16:27:58.
Team
Ana Sofia Santos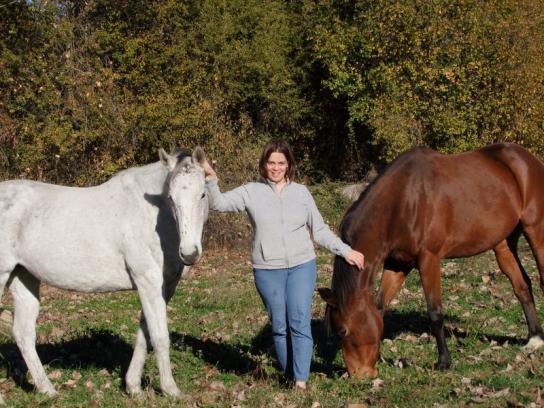 I am a researcher in Animal Science, and, together with my husband and children, a small farmer. Currently I'm dedicated to Ruralidade Verde, a spin-off enterprise linked to the University of Trás-os-Montes and Alto Douro (UTAD) on the area of agricultural and farming services, namely on dissemination, education and extention services. I'm also a researcher and lecturer as an invited Professor in the University of Trás-os-Montes and Alto Douro for future animal science technitians (zootechnitians and veterinarians). I'm particularly interested in education of management practices within farms for students, farmers and general public.

Sentence : Animals...Respect their nature, let them express their behaviour, learn on it.

---
Ana Viera
I am a Postdoctoral Fellow at the Centre for Management Studies of Instituto Superior Técnico, the engineering school of the University of Lisbon. Following my Phd in Veterinary Sciences, where I worked on the development of a on-farm welfare assessment protocol for dairy goats, I have been exploring and developing new web-platforms for participatory processes, particularly ones implementing the Delphi method. I aim to create a collaborative environment among participants enrolled in such processes that allows them to communicate among themselves in order to deal with complex issues. Animal Welfare is a multidimensional concept therefore approaching it within a collaborative environment is a powerful starting point to create a shared understanding around the concept.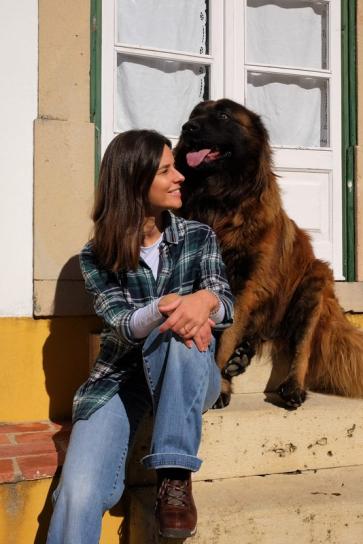 ---
Cathy Azema
I'm the financial manager of the project. I have always considered the protection of the animal as of a main importance. I don't understand and bear that human can make the animal suffer.

sentence : life is short, eat dessert at first

---
Elisabete Martins
I'm veterinarian since 1998 at the university f Tras-os-Montes and Alto Douro. Managing partner of the farming company Montalvao SA, I'm also responsible for the production of diary cattle and pigs. Since 2008 I teach aat Escola Universitaria Vasco de Gama in Coimbra, clinics of livestock species and medecine of populations. In 2012, I was invited by INVIV-Portugal (International group, Frecnh headquarters), nutrition and animal health business, where I was consultant for the area of ruminants, focusing on management and production efficiency.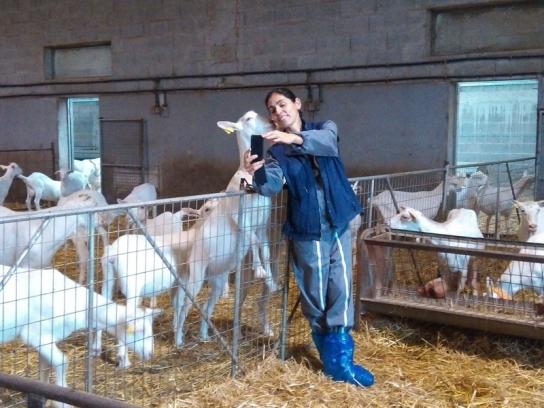 ---
Jean-Pierre Durieux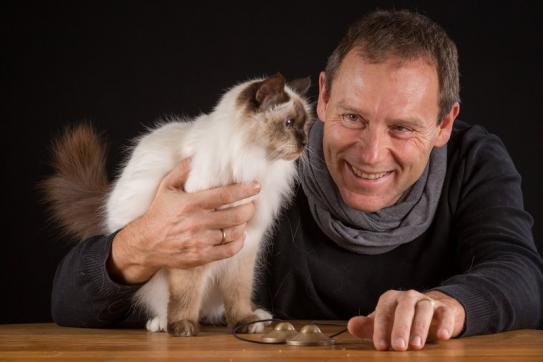 I have worked as vet in farms during 10 years. I'm specialized in â food hygiene of animal. I have worked to FASFC (Federal Agency for the safety of the food chain), first in slaughterhouses as a quality expert, afterwards as RASFF contact point (Rapid Alter System for feed and food, European network). I actually work as an inspector of veterinary drugs for the Federal Agency for Medecine and Health Production. I'm certified in Animal mediation and relation with the Nature and hippotherapist and implement individual and groupal coatching associated with the animal.

sentence : le monde est coloré et toutes ses couleurs sont en nous

---
Jose Gil Facorro
I am engineer in agriculture and teacher in a training institute for stockbreeders. I give more specially courses about animal wellfare. From my engineer's point of view, we think mostly about productivity and in this context I am conscious of the importance of ANICARE project to obtain a final product of quality according to the respect to the animals and the environment that surrounds them.

Sentence : animal welfare, the most important criteria of the sustainable production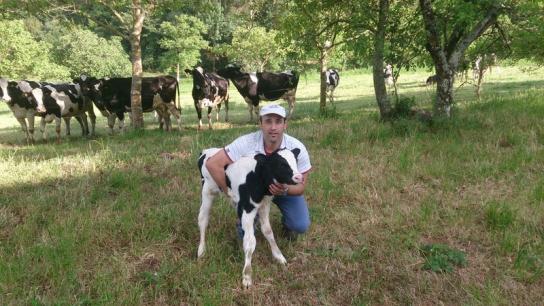 ---
Jukka Ilmonen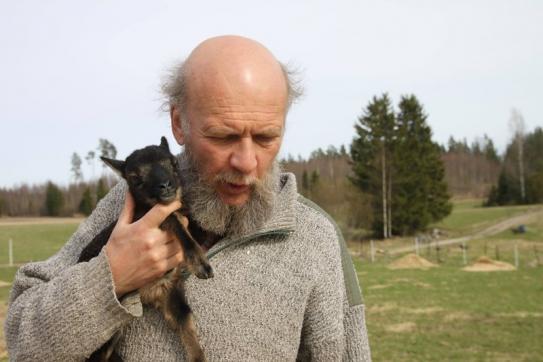 I'm in charge of an organic farm and breeding an ancient landrace sheep called Aland sheep. I'm also a future researcher and doing trainings and researchz also on the fields of agriculture, environment and food production. The interest and viewpoint might vary from marketing and customer behavior to animal welfare and ethical issues. For me animal welfare includes also the wild fauna which is strongly influenced by the agriculture. The animal welfare is a value in itself but as well a tool to reach more profitable production and better quality of the final products.

Sentence : don't eat anyone you don't know !!

---
Manuel Dantas
I am a Veterinarian since 2000, graduated by the University of Trás-os-montes and Alto Douro (UTAD). Since then I work with livestock, as an adviser and clinician but mainly in animal health in organizations of livestock producers. Since 2002, I am the veterinarian represented the Organization of livestock producers of Ponte de Lima. Between 2012 and 2015, I have also been the technical manager of the cattle producers association from Minhota breed, a native portuguese cattle breed.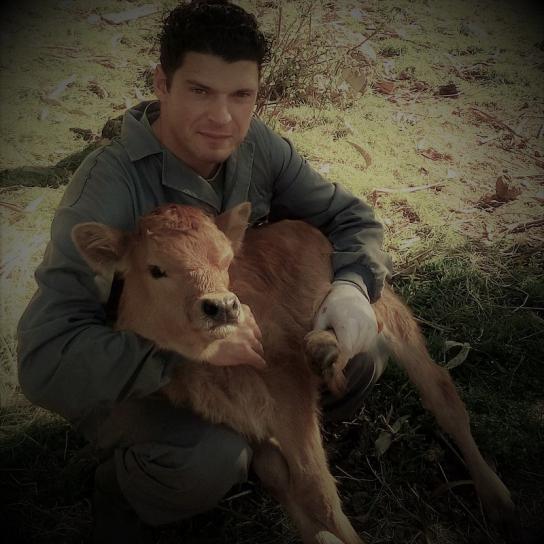 ---
Manuel Sant'Ana
I am European Veterinary Specialist in Animal Welfare Science, Ethics and Law. I'm interested in improving the standard of teaching of animal welfare and veterinary ethics among farmers, students and veterinarians. I'm currently responsible for the research project VETHICS-2022 A structured approach to describing and addressing the ethical challenges of the veterinary profession in Portugal (Portuguese Veterinary Order - Faculty of Veterinary Medicine, University of Lisbon, Portugal).

Sentence : what matters for animal welfare is not so much what you think about animals but what you actually do to them.

---
Michel Vidal
I'm a trainer-researcher involved in the training of teachers working in vocational schools. I have activities of research in the field of educational sciences, and more particularly related to human-animal relations education. I consider animal welfare as a main topic to restore a relation between human and nature, between human and his proper nature.

Sentence : all species have their own forms of consciousness, but they are all connected to the same source.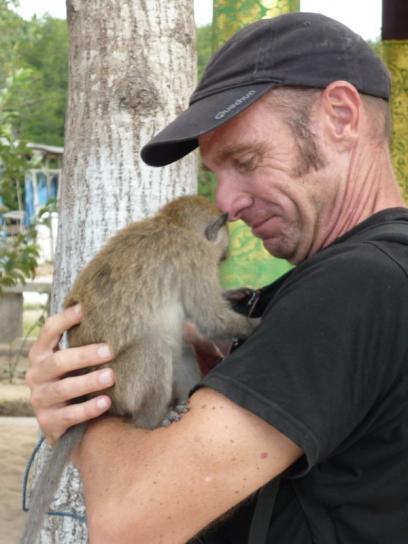 ---
Monica Oliveira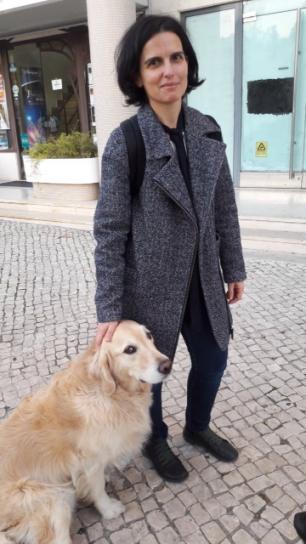 I am a decision scientist working in the health field and I work as an Associate Professor at the Department of Engineering and Management of Instituto Superior Técnico, the engineering school of the University of Lisbon. My research is centred on the development of management science models to assist policy and decision makers in health and clinical settings (in both the animal and human health fields), with a special interest in multicriteria value modelling using participatory processes.

---
Rosa Leis
I am working in the EFA Galicia Federation, which is integrated by vocational training centers located in rural areas. Specifically, I am working on the management and implementation of development programs and projects at the local, regional, national and transnational levels. I believe that animal welfare is a key element for the sustainable development of rural areas and to improve the relationship of the human with his environment.
sentence : They give us values, such an example of unconditional loyalty and dedication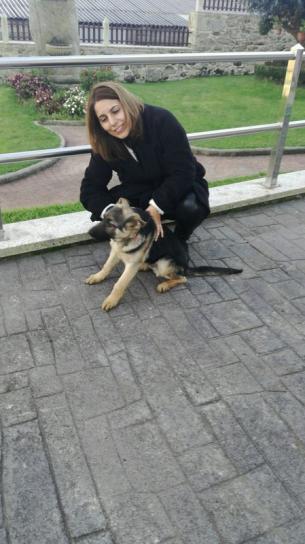 ---
Teresa Mateus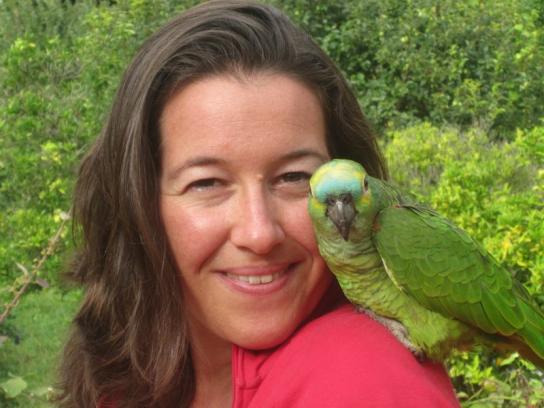 I am Veterinarian since 2001. I began to work in livestock animal health, but then changed to food inspection and food safety. I made my master degree in Food Science and Technology, and post graduate studies in Health Education and Promotion, and Health Communication. In 2015 I finished my Phd in Veterinary Sciences at the University of Porto. Since 2004 I teach at Escola Universitária Vasco da Gama (EUVG) and since 2007 at Escola Superior Agrária de Ponte de Lima (ESAPL), currently as an auxiliar professor, in food safety and technology, animal health in organic farming and parasitology. I am very interested about health communication and I love nature and rural world.

sentence : Practicing the non-knowing and giving up certainties?

---
Guy Lévêque
I am in charge in Supagro for partnerships, local development and European programmes. Involved for twenty years in Leonardo and erasmus+ projects, I am also an evaluator with the French agency erasmus + and member of the developer network.
I have also conducted evaluations for the education and solidarity network in Colombia.
As part of the anicare project, I am responsible for evaluating the partnership and the results of the project.

---